Detailed Product Description
Type:
Filling Machine
Dimension(L*W*H):
L2000 * W1000 * H1700MM
Function:
Filling, Capping, Labeling
Control:
PLC
Power:
220v,50/60hz
Material:
Stainless Steel
High Light:
automatic bottle filling machine, automatic bottling equipment
10ml , 20ml, 30ml ,50ml automatic e- cigarette liquid filling capping machine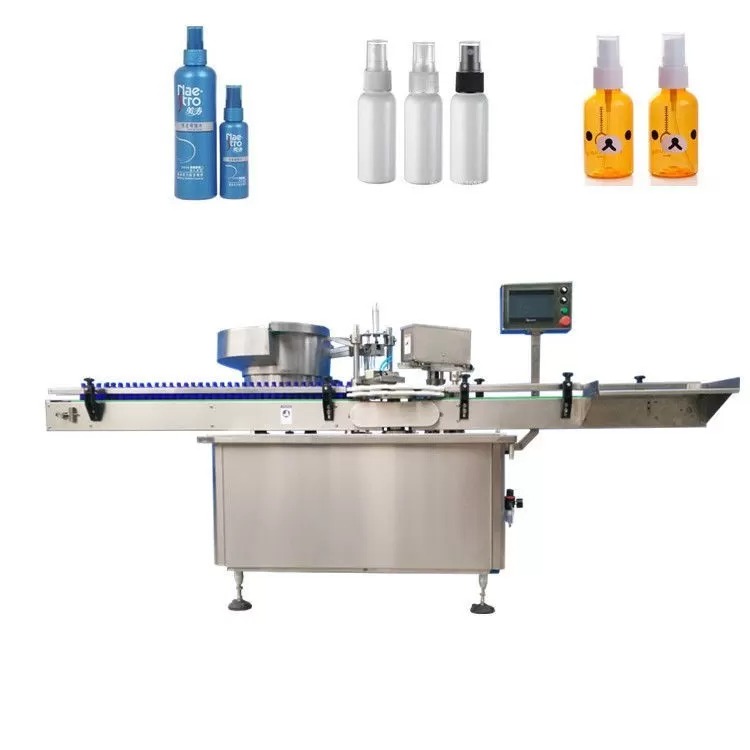 Technical Parameter
automatic e cigarette liquid filling capping machine
1. This machine is special purpose for liquid filling, capping, and vertical labeling.
2. It's fit for all kinds of bottles of materials and shapes, such as round and flat bottles;
3. PLC control system, color touch screen, easy operation;
4. This machine use stainless peristaltic pump for dosing and pneumatic screw capping;
5. Has advantages of accurate measurement, stable performance and easy operation
Characteristic
1. The whole machine is designed according to the requirements of GMP.
2. Direct viewing operation, no bottle no filling function, measuring accurate, and no bottle no capping function.
3. Cap fixing device, ensure the caps enter into mouth of bottle easily.
Technical parameters
Filling volume
5-30ml; 30-200ml
Filling nozzle number
2
Production capacity
10-50 bottles/min
Filling accuracy
 ≤±1%
Capping rate
≥99%
Air supply
1.5m3/h 0.4-0.7 MPA
Voltage
AC220V, 50/60Hz
Power supply
2.5Kw
Machine net weight
800kg
Machine dimension
2000*1000*1700mm filing and capping machine
6000*1000*1700MM filling capping and labelling machine
The E-Cigarette industry needs affordable and quality liquid filling equipment. With over 10 years of liquid filling experience, NPACK gives you the experience and support to tackle some of the industry's latest requirements creating tough challenges for your business. We are proud of our industry partnerships, 'word-of-mouth' reputation, quality of equipment, and true service after-the-sale which is well-known throughout your industry.
We offer a variety of liquid filling machines… from semi-automatic machines, to complete Inline automatic systems, to our fully-automated, integrated monobloc liquid filling solutions, NPACK has the right liquid filling machine for every stage of your business growth.
We can easily handle your 50/50 and 60/40 blends, as well as dispense your 70/30, 80/20, 90/10 and MAX blends with no problems. You can save yourself those inevitable headaches and money wasted down-the-line by asking other manufacturers how high of a blend they can dispense… then ask them to back up their words with a video test – WE DO!
Tag: automatic bottle filling machine, automatic bottling equipment