Detailed Product Description
Type:
Labeling Machine
Application:
Apparel, Beverage, Chemical, Commodity, Food, Machinery & Hardware, Medical, Textiles
Packaging Material:
Glass, Metal, Paper, Plastic, Wood
Dimension(L*W*H):
2500X1500X1500mm
Capacity:
40-180 Bottles/min
Labeler Motor:
Servo Motor (double)
Bottle Shape:
Round/flat/square
Language:
English
Label Width:
15-200mm
Label Length:
More Then 20mm
High Light:

front and back labeling machine, fully automatic labeling machine
NP-SMTB Automatic Front And Back Labeler , Double Sides Labeling Machine For Bottle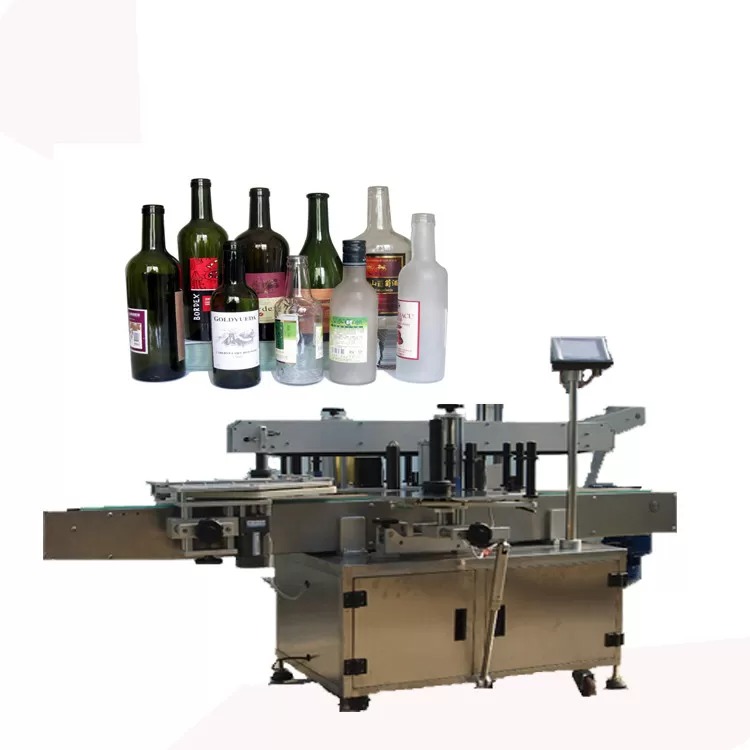 Available Bottles:
round and square bottle/ jar, flat bottle/ jar, round/square carton.
Function of Machine:
1. This machine can automatically attach adhesive labels or stickers film on the side surface of the product/ large curvature, circumference, and square surface, etc.
2. Attached location is accuracy and stable; to avoid manual labeling, inefficient film, attached skew, foaming and folds, and irregular attached location problems, reduce cost, make product more nice, so that improve product competitiveness.
3. Labeling smooth, not wrinkled, no bubbles, labeling accuracy, high efficiency, good stability.
4. Use the flexible adjustment of the pressure the top agencies and guides, ingenious design for combination of mechanical and structural adjustment and the winding labels. labeling location can be fixed after adjustment, so that it is simple and time-saving for adjustment of the conversion between different products and labels Winding.
5. For flat bottles and square bottles, this machine use double sides rigid with simultaneous oriented chain, can make sure the bottles on the middle automatically.
6. PLC control system, touch screen, easy to operate.
Technical Parameter:
Model
NP-SMTB Automatic front and back labeler, double sides labeling machine for bottle
Labeling accuracy
± 1mm
Labeling speed
20-180pcs/min (according to product size)
Bottle size
Flat/ square shape bottle: width ≥ 20mm, length ≥ 20mm, height 20-350mm
Round bottle/ cone shape bottle: diameter 20-150mm, height 10-350mm
Suitable label size
width 15-200mm, length≥ 10mm
Power supply
1Ph. 220V, 50/60Hz
Machine weight
400kg
Machine dimension
2500x1500x1500mm (L*W*H)