Detailed Product Description
Product Name:
Perfume Spray Filling Capping Machine
Material:
Full Stainless Steel
Warranty:
1 Year
Controlling System:
PLC Controller
Packing Range:
20-200ml (accept Personalized)
Capping Nozzle:
1
Filling Nozzles:
2
High Light:
perfume packaging machine, perfume bottling machine
Automatic Perfume Spray Filling / Drive Midge Spray Filling Machine 20-200ml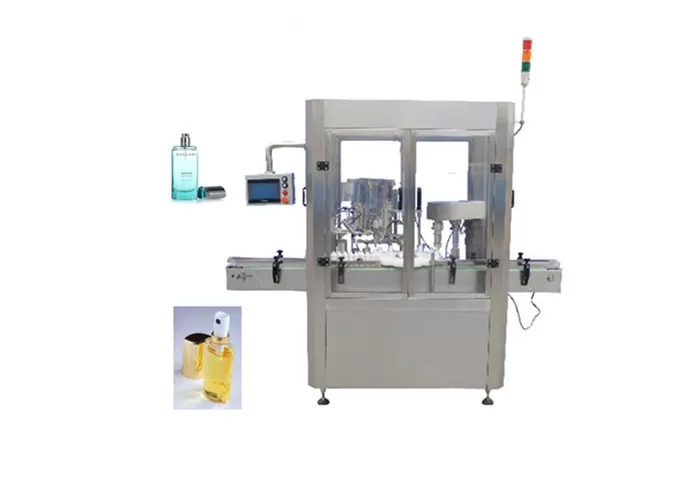 Usages
This production line is mainly used for fully automatic filling production for perfume, disinfectant, gel water, spray, etc.
Functions
PLC control system, color touch screen display.
This machine has function of no bottle no filling (only peristaltic pump)/ no adding pump/ no adding outer cap (if has outer cap).
Stainless steel piston pump quantitative filling, pneumatic adding cap, elevating screw capping. Has advantages of accurate filling measurement, smooth screw capping, and simple operation.
Cap positioning device, make sure nozzle plastic pipe which is too long or bending could go to bottleneck accurately.
Filling nozzle dive into bottle to fill and rise slowly to prevent foaming. Catch type flexible screw lid/head, adjustable tightness.
Main electrical elements adopts foreign well-known brand.
Machine body is made by 304 stainless steel, machine is full compliance with GMP requirements.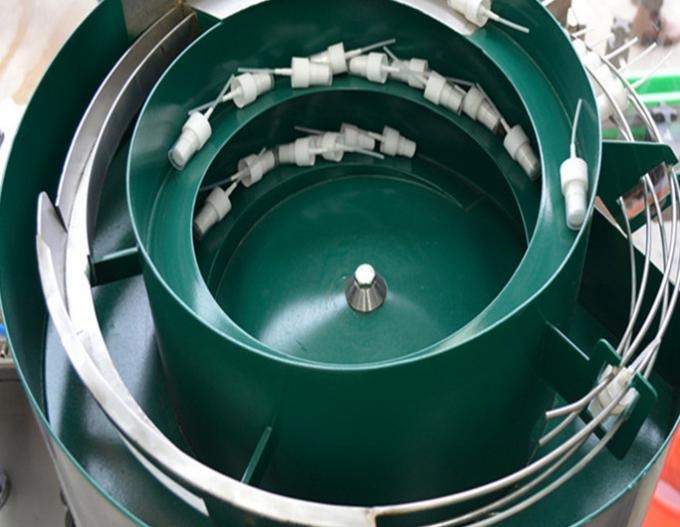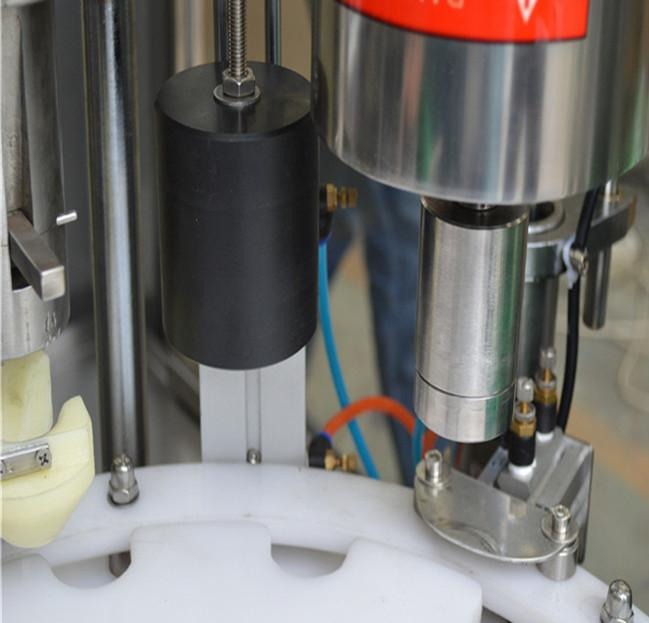 Technology Parameter
Model
NP-P2
NP-P4
NP-P8
Filing head number
2
4
8
Adding pump head
1
1
2
Capping head number
1
1
2
Filling volume
20-200ml
(can be customized)
20-200ml
(can be customized)
20-200ml (can be customized)
Capacity
10-35 bottles/min
20-50 bottles/min
80-100 bottles/min
Filling accuracy
≤ ±1%
≤ ±1%
≤ ±1%
Pass rate
≥ 98%
≥ 98%
≥ 98%
Power supply
1 Ph. AC220V, 50/60Hz
 1 Ph. AC220V, 50/60Hz
 1 Ph. AC220V, 50/60Hz
Total power
1.5 KW
 1.6KW
 1.8 KW
Net weight
500kg
550kg
650kg
Overall dimension
1800×1600×1500mm
1800×1900×1500mm
2400×1900×1500mm
Tag: perfume packaging machine, perfume bottling machine